Planning a vacation with your furry friend? Look no further than Croatia! This breathtaking Mediterranean destination offers a perfect blend of scenic beauty, pet-friendly accommodations, and outdoor adventures that both you and your dog will adore. In this travel guide, we'll provide you with essential tips, insights, and recommendations to ensure a memorable and enjoyable vacation with your dog in Croatia.
Exploring Croatia with Your Dog
Croatia boasts a myriad of pet-friendly destinations, making it an ideal choice for travelers accompanied by their canine companions. From pristine beaches and picturesque national parks to charming towns and vibrant cities, Croatia offers something for every dog lover.
Pet-Friendly Accommodations
Finding suitable accommodations is crucial when traveling with your dog. Croatia offers a wide range of pet-friendly options, including hotels, vacation rentals, and campsites that welcome four-legged guests. Check out our website – wiibuk.com – and find a perfect pet-friendly accommodation for you and your furry friend. Make sure to check the specific pet policies and any additional fees or restrictions beforehand.
Outdoor Activities
Take advantage of Croatia's natural beauty and indulge in outdoor activities with your dog. Explore dog-friendly beaches where your furry friend can splash in the crystal-clear waters, or embark on scenic hikes through national parks such as Plitvice Lakes or Krka. Croatia's many dog parks and walking trails provide excellent opportunities for exercise and socialization.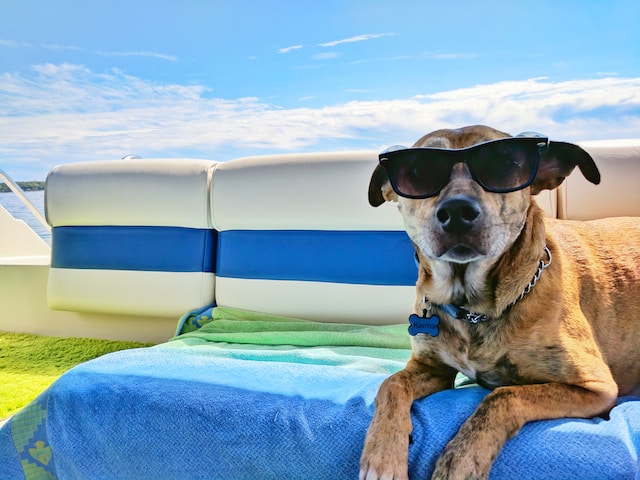 Local Regulations and Safety
Before traveling to Croatia, familiarize yourself with local regulations regarding dogs. Ensure your dog's vaccinations are up to date, and carry necessary documents such as a pet passport. Keep your dog on a leash when required and clean up after them to maintain the cleanliness of public spaces.
Conclusion
A vacation with your dog in Croatia promises an unforgettable experience filled with adventure, relaxation, and precious moments together. The country's pet-friendly attitude, coupled with its stunning landscapes and cultural treasures, make it an ideal destination for pet owners seeking to create lasting memories with their beloved furry companions.
FAQs
Are dogs allowed on Croatian beaches?
Yes, many beaches in Croatia are dog-friendly, although some may have restrictions during peak tourist seasons. It's recommended to check the specific beach regulations and any restrictions that may apply.
Can I bring my dog to restaurants or cafes in Croatia?
While not all establishments allow dogs indoors, many cafes and restaurants have outdoor seating areas where dogs are welcome. It's always a good idea to check with the establishment beforehand.
Are there any breed restrictions for traveling with dogs to Croatia?
Croatia does not have specific breed restrictions for dogs. However, certain municipalities may have local regulations or restrictions, so it's advisable to research and comply with any applicable rules.
Can I take my dog on public transportation in Croatia?
Most public transportation systems in Croatia allow dogs on board, provided they are leashed and well-behaved. However, it's recommended to check with the specific transportation provider for their pet policies and any restrictions.
Are there veterinary services available for tourists in Croatia?
Yes, Croatia has a well-developed network of veterinary clinics and hospitals across the country. In case of any medical emergencies or routine care needs for your dog, you can easily find a veterinarian during your stay.
Remember to pack your dog's essentials, including food, water, bedding, toys, and any necessary medications, to ensure a comfortable and stress-free vacation for both you and your furry friend. Enjoy your unforgettable vacation with your dog in Croatia!