If you decide to spend your vacation in Croatia, it is inevitable that you visit at least some of the National Parks located in this beautiful country. The eight National Parks of Croatia will leave you breathless.
Croatia has beautiful cities, villages, and other attractions, but these National Parks will simply delight you.
PLITVICE LAKES NATIONAL PARK
Plitvice Lakes National Park is the oldest and one of the most famous National Parks and is under the protection of UNESCO. Plitvice lakes consist of 16 lakes and 92 waterfalls. You can see the entire National Park during a one-day trip. You can walk along the wooden path to visit all the beautiful lakes that this special National Park offers, and during your walk, you will be surrounded by a beautiful forest and the sound of these unique waterfalls. The origin of the Plitvice Lakes is also linked to a legend that says that after a long drought, the Black Queen took pity and let large amounts of rainfall on the ground, and the residual water created the lakes we know today.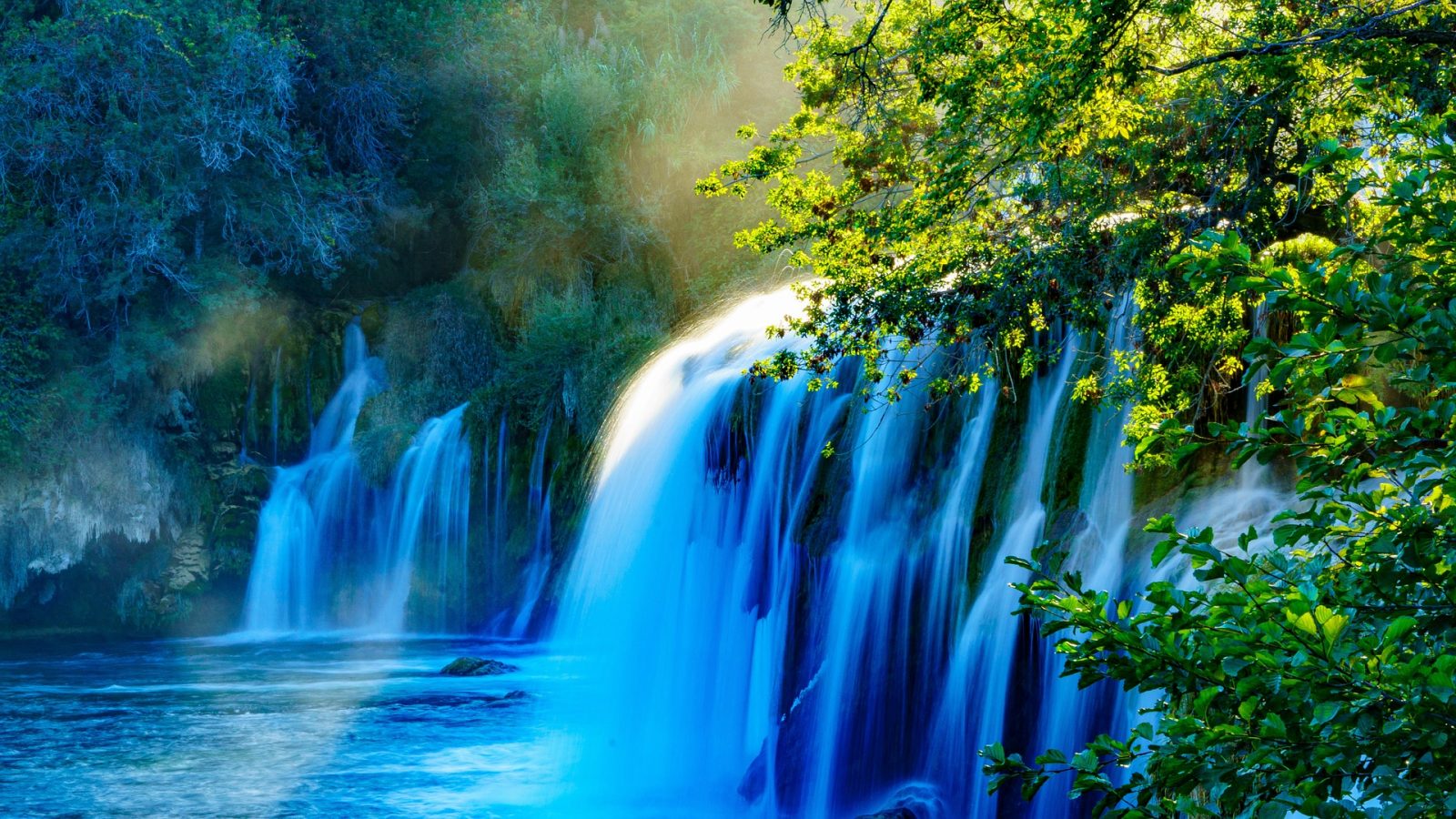 BRIJUNI NATIONAL PARK
Brijuni National Park consists of 14 islands and is located near one of the largest and most important Istrian cities – Pula. Although the National Park consists of 14 islands, most of them cannot be visited because they are a protected area. Veliki and Mali Brijun, which are also the most famous, are open to the public. During the former Yugoslavia, Veliki Brijun served as the home of the then president, Josip Broz Tito, during the summer months. Due to its uniqueness and immense natural beauty, Brijuni has always been visited by actors, Nobel Prize winners, politicians, doctors, etc. In addition to its immense natural beauty, it is also fascinating that zebras, elephants, and other exotic animals can be found on the beautiful Veliki Brijuni. Brijuni also has a rich history that dates back to the time of the dinosaurs, as evidenced by dinosaur footprints in several locations and the remains of Roman villas. We suggest you go sightseeing by bike or on foot to see everything this beautiful island offers. You can reach the beautiful island by boat that departs from Fazana – a charming little fishing village near Pula.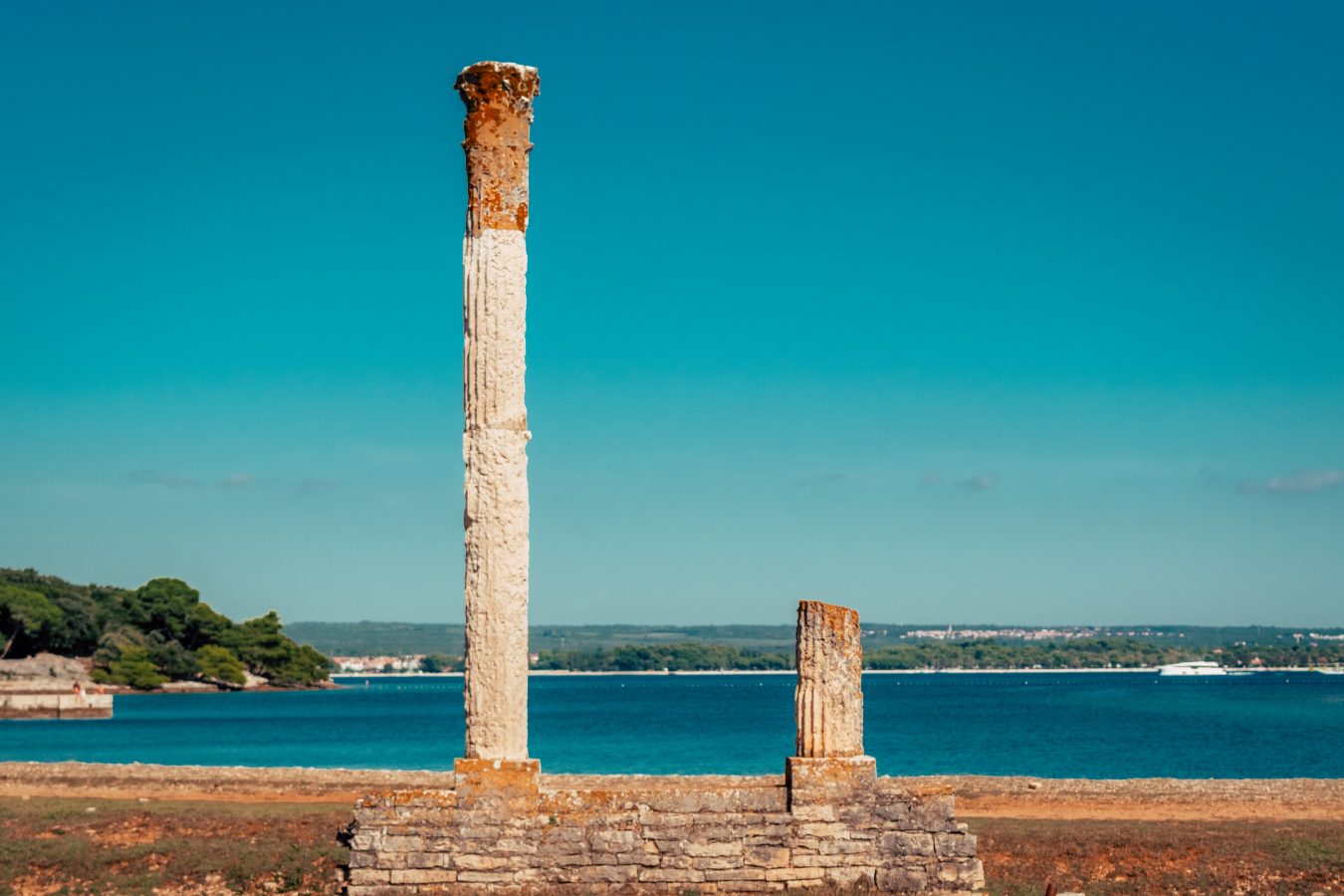 KRKA NATIONAL PARK
Beautiful Krka National Park is located in Dalmatia, only 10 minutes from Sibenik. The national park consists of seven travertine waterfalls and is considered one of the natural karst phenomena. Surrounded by beautiful nature, you will be delighted with eight hundred plant and three hundred animal species in the National Park area. It is most reminiscent of the Plitvice Lakes, but the main difference is that you can also swim here, and it will certainly be an unforgettable experience for you and your loved ones.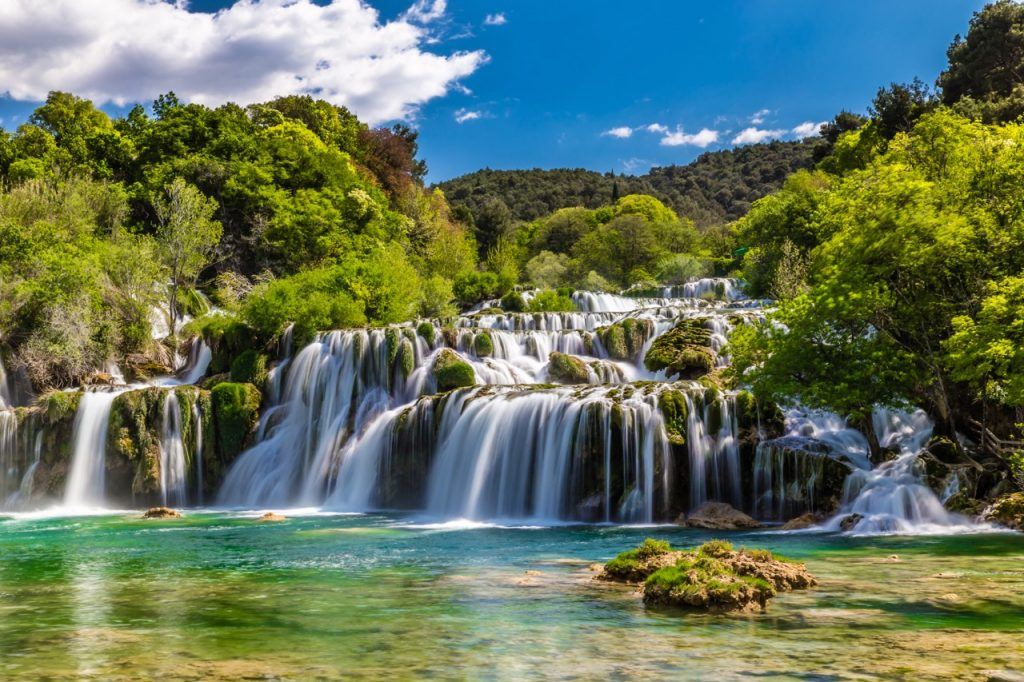 NORTHERN VELEBIT NATIONAL PARK
The youngest National Park is located in the northern part of the Velebit mountain. This National Park has been enchanting visitors with its natural beauty and diversity for many years. It is also known for a large number of karst phenomena. Inside Velebit National Park there is Luka's Cave, which is one of the deepest caves in the world, and several strict reserves. Also, within the National Park, there is a beautiful botanical garden whose primary goal is to bring the flora and fauna of the beautiful Velebit closer to everyone interested. If you decide to visit Northern Velebit, we are convinced that its various peaks, beautiful karst valleys, and other natural sights will leave you breathless.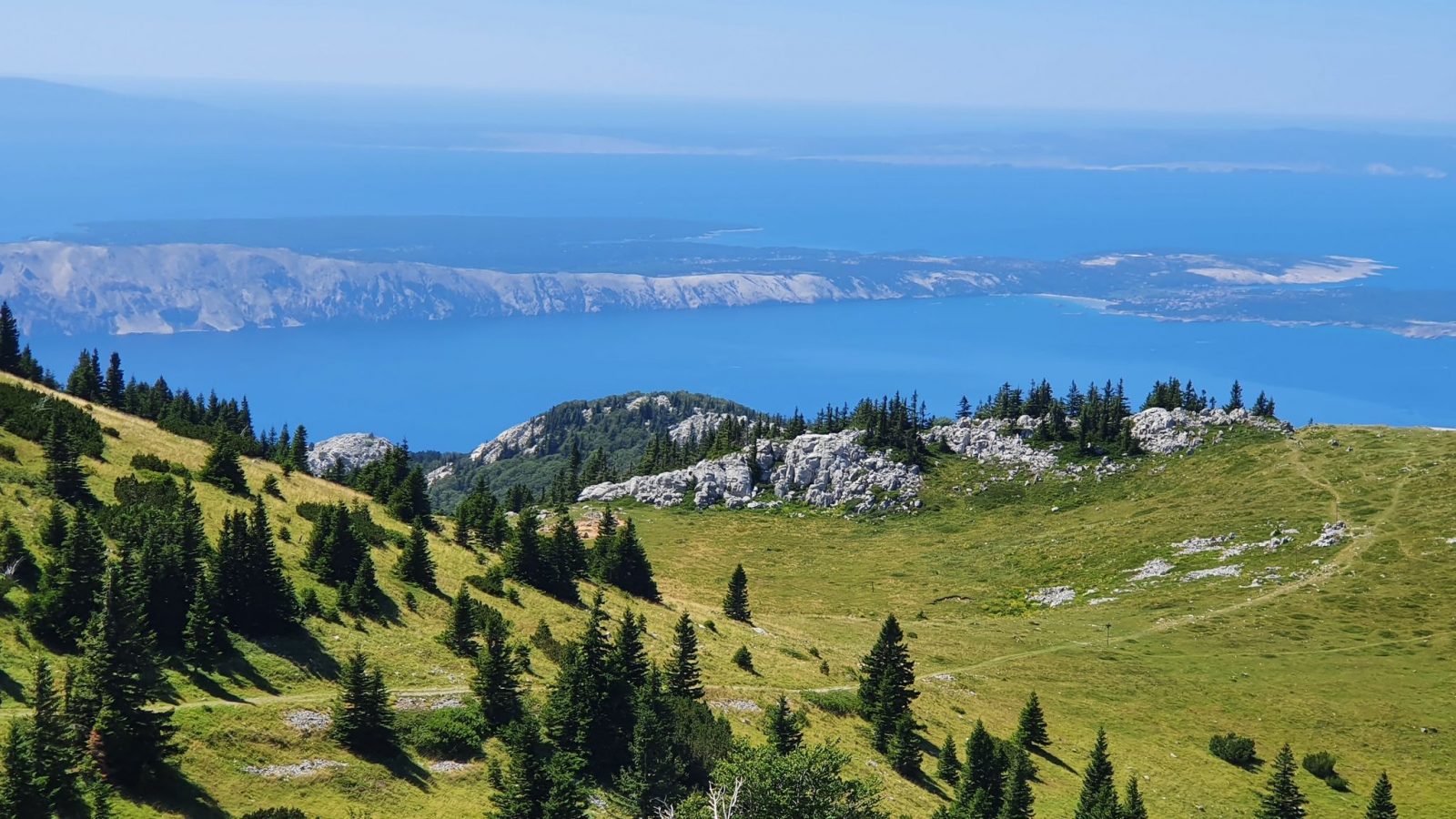 PAKLENICA NATIONAL PARK
Paklenica National Park is the second oldest national park in Croatia and was declared a national park only a few months after Plitvice Lakes. Paklenica National Park is also under UNESCO protection. Paklenica is located in the southern part of Velebit. The primary reason for the declaration of a national park was the preservation of the largest forest complex in Dalmatia. The park is recognizable for its beautiful canyons with streams and diverse vegetation. It will delight all lovers of mountaineering with its diverse peaks, cliffs, and numerous hiking trails that lead to beautiful caves.

KORNATI NATIONAL PARK
Kornati National Park is located in Sibenik-Knin County between Sibenik and Zadar. It consists of 89 beautiful islands and islets. Some of the most important monuments on this archipelago are the Kornati dry walls, which were once used to separate properties and, if viewed from the air, present a unique picture. The diverse sea life makes diving in the Kornati a must and provides a completely unforgettable experience. However, if you decide to visit Kornati National Park, don't just limit yourself to the coast and the sea, because Kornati offers much more than that. Hiking is a great choice because, in addition to various interesting animals, you can also see some of the most beautiful views and sunsets right in this enchanting National Park.
RISNJAK NATIONAL PARK
Risnjak National Park is located in Gorski Kotar and is considered one of the least-known National Parks in Croatia. Risnjak is a real treat for hiking lovers, given that it has many different peaks and the highest is at a height of 1528 meters. Like other National Parks, Risnjak also has unique and fascinating flora and fauna. We guarantee that you will not be disappointed in whatever period you come to visit, be it winter or summer, Risnjak will delight you with its beauty in both cases.
MLJET NATIONAL PARK
Mljet National Park is located in South Dalmatia and was the first protected marine area. Rich culture and history dating back to the Roman Empire, untouched forests, salt lakes, enchanting beaches, and a beautiful sea make this National Park a small paradise on earth. The beauty of this National Park is also told by the fact that a large number of historians believe that the legendary Greek poet Homer was writing about Mljet when describing Ogygia. Therefore, there is a legend that the lover of the Greek Hero Odysseus chose Mljet as her home because it was the only place that surpasses her beauty, and even today there is Odysseus' Cave on Mljet. If you want to get to know this beautiful National Park, we definitely suggest bike tours, hiking, kayaking and diving to discover the unique marine world of the Adriatic. If you want an unforgettable experience in a picturesque place full of various activities, natural beauty and rich history, Kornati National Park is an unmissable destination.